While it is obvious that humans have been bestowed with hair at different parts of the body, however, when it becomes excessive, there is no one who would like it, regardless of the gender. Right from the arms to legs, pubic region, and armpits, hair tends to grow darker after puberty in both the genders. Since overgrown hair all over the body is not socially accepted, that is the reason why hair removal methods were introduced at first place.
Talking about this, there are several methods of hair removal, such as waxing, threading, sugaring, laser technology, depilatories, trimming, tweezing, and others. And, surely, you must have used half of them as well. But, are you sure which one is the best and which one is the worst? If not, you will get all your answers here.
Waxing
Waxing is, undoubtedly, one of the most common forms of hair removal. Over the years, women have been using this method to get rid of unwanted hair. In simple terms, waxing is a semi-permanent method of hair removal, which helps in removing the hair right from the root. Since the regrowth varies from person to person, generally, it takes a week to six weeks for hair to grow back.
Be it face, eyebrows, legs, pubic hair, arms, abdomen, back, feet, or knuckles, any area of the body can be waxed seamlessly. And then, there are two types of waxing techniques:
Strip Waxing: This one uses a strip or a piece of cloth to take out hair

Stripless Waxing: This method uses hard & thick wax to take out hair, without utilizing any cloth or strip
Pros of Waxing over shaving & depilatory creams
Since waxing is a widely used method of hair removal, there are several advantages of it that have come to the limelight. Some of them are:
As compared to other methods, such as shaving & depilatory creams, waxing last longer. The hair regrowth does not happen before 4-6 weeks.

Shaving generally leaves ingrown hair, however, waxing takes away hair from roots.

Waxing does not leave you with any scars or cuts, unlike shaving.

This procedure makes the skin smoother and softer.

Waxing is convenient and fast.
Cons of Waxing
Now that you have understood about the advantages of waxing, surely, there are some disadvantages as well. After all, everything comes with two factors. So, here are some of the cons of waxing that you should be aware of:
Since you are going to rip hair off from the roots, it will hurt more as compared to other hair removal methods.

Those who have extra sensitive skin may end up getting redness or bumps after getting the wax done.

Although hair regrowth takes almost 4 to 6 weeks, still, small hair start appearing within 2 weeks of waxing, which compels people to go for it all over again.

Waxing is not suitable for those who are dealing with diabetes, are pregnant, taking birth control pills, or have an unhealthy lifestyle.

Depending on the part that has to be waxed, this method can be quite expensive in comparison with others.
Sugaring
Sugaring, also known as Persian waxing, is a well-known hair removal method that has been around since 1900 BC. Often equated with waxing, sugaring is a process that removes hair from the skin by using a sugar substrate. The substrate does not attach to the skin. This is one of the primary reason why people consider sugaring more than waxing.
To reduce the burning risk, one can heat the substrate either at room temperature or lukewarm temperature. Since there is a huge difference between sugar prepared at home and sugar prepared by professionals, hence, you should be a bit cautious while using it.
Pros of Sugaring over Waxing
Now, coming to the advantages of this hair removal methods, there would be several of them that you might have no idea about. Some of them are below mentioned:
Sugar wax helps in

reducing the ingrown hair risk

.

Not just it removes hair, but also exfoliate the skin and enhances the overall appearance.

Unlike normal waxing, sugar waxing is suitable for every type of skin, including the sensitive one.

The result of sugar waxing lasts up to six weeks. And, if you are adopting this method frequently, it may even lead to permanent hair removal.

Sugar waxing is not only cost-effective but eco-friendly as well.
Cons of Sugaring
Let's now talk about the bad side of sugaring. So, here are the cons you must know about:
If you are not well-aware of the right technique, it can lead to skin irritation or hair breakage.

Since it is not a common method everywhere, therefore, it is a bit difficult to find salons or spas providing this service.

To remove hair with the help of sugar wax, you must have about 1/16 inches of grown hair.

Making the sugar paste at home can be a bit messier.

If you are not accompanied to this method and are used to waxing or shaving, sugaring may cause irritation in your overall body.
Laser Hair Removal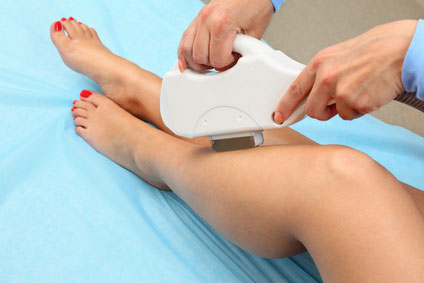 Last but not the least, laser hair removal is another process that can provide you smooth and hair-free skin. The entire concept comprises pulses coming out of laser lights. The skin is exposed to these pulses and they are aimed at hair follicle, with an intention to destroy them completely. Before becoming available commercially during the mid-1990s, this method was researched and experimented upon for almost two decades. Although it is widely practiced in salons and clinics; however, with an invention of consumer self-treatment products, this procedure is being conducted at homes as well.
The main motive behind this procedure is to use pulses of specific wavelength over a targeted tissue. It does not have any impact on the skin or the surrounding tissue. These lasers selectively heat hair follicle and damage them to prevent the growth of hair.
Pros of Laser Hair Removal over waxing
Although laser hair removal technique is quite famous, there are still a majority of people who are dubious when it comes to the benefits of this method. So, here are some of the advantages that laser hair removal procedure provides:
While it may be difficult to anticipate permanent rid of body hair, the laser technique reduces the growth of hair to such an extent that you wouldn't have to shave or wax again.

This method is applicable to every part of the body. And, the machine is used to treat the larger parts quickly. You can utilize laser treatment on legs, underarms, back, bikini line, stomach, face – you name it.

Talking about the pain, then the intensity lies between shaving and waxing. Since the professionals use ice to numb the area, you may not feel enough of it. Also, with time and sessions, the pain reduces subsequently.

In comparison with other treatments,

laser hair removal is effective and faster

.
Cons (Simply Precautions) of Laser Hair Removal
When it comes to getting rid of body hair, this one is a considerable option. And, you would obviously want to explore every bit of it, isn't it? So, here are some cons of laser hair removal:
Laser hair removal is a long procedure. It takes multiple sessions to see the best result. So, if you are not patient enough, this treatment might not be suitable for you.

It only works best on fair skin with dark hair. And, if you have a darker skin with darker hair, taking up this treatment might be of no use.

If done at home with consumer-friendly products, this treatment may cause several repercussions. So, it is always recommended to consult a trained and experienced technician.
Conclusion
Now that you have gained knowledge about top three hair removal methods, it would be easier for you to make the decision, isn't it? Undoubtedly, laser hair removal grabs more bucks in context of advantages when compared with other two methods. It is not only painless but also provides hair-free skin just within few sessions. Above all, it leaves you with smoother and shining skin instead of burnt and rashes as you may get with other methods. So, now, you know which procedure to bet upon, right? Try the best one for your skin and rejuvenate the glowing and smoother self.